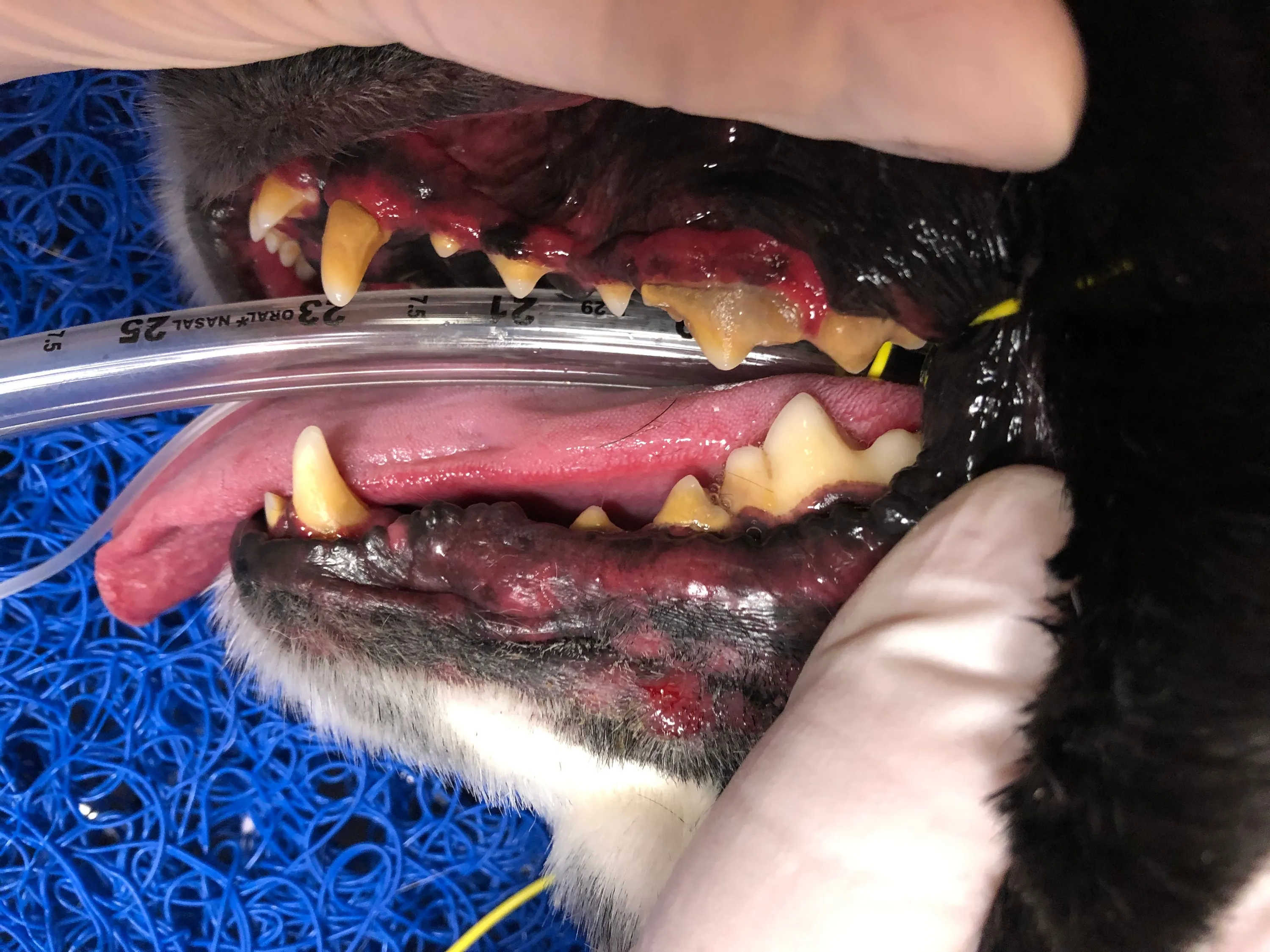 Before Cleaning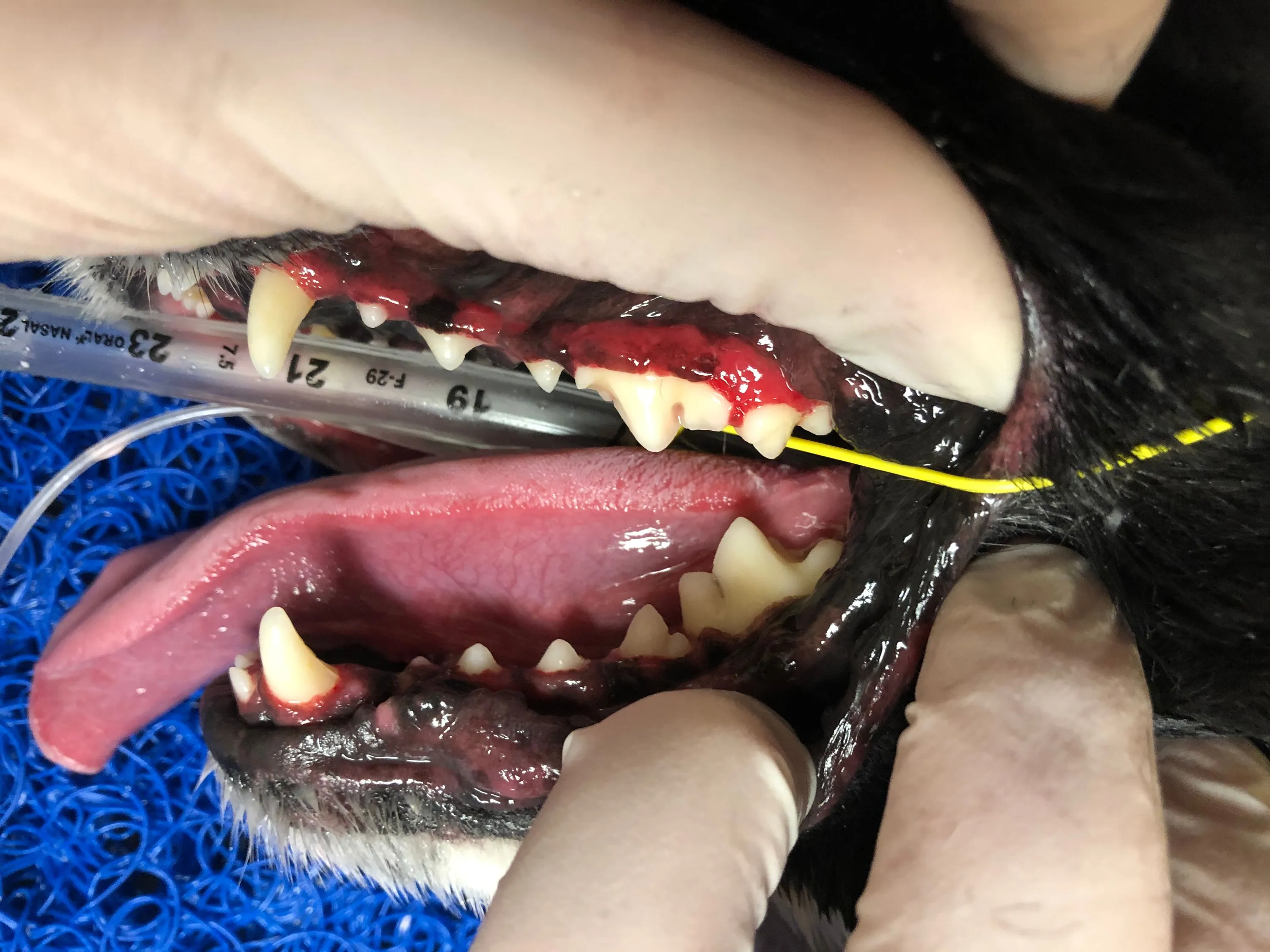 After Cleaning
Is your pet's breath stinky?
Why does it smell?
Did you know the main reason for that smell is bacteria/infection trapped on the teeth next to the tartar?
We perform routine dental prophylaxis, extractions and oral surgeries daily. A dental prophylaxis is not just scaling and polishing of the teeth; it also includes a full tooth and mouth exam by the veterinarian, post laser therapy and fluoride treatment as necessary. Our knowledge and care can get your pet's breath in tip-top shape (and keep their overall health in good shape too).
What set us apart from others?
Anesthesia- It is a necessary part of cleanings since a full and adequate cleaning can't be done on an awake patient.

We use current and veterinary specific anesthesia medications and equipment.

Our staff is trained and always present with each patient.

We are watching a lot of things while your pet is under anesthesia! We watch blood pressure, heart rate, oxygenation, respiratory rate, temperature and your pets overall well-being.

We check a blood screen prior to anesthesia. This checks liver, kidney, red cell and platelet counts before we start anesthesia.

We used specialized warming equipment.

Trained staff remove tartar with specialized ultrasonic instruments and then polish teeth.

We clean the entire tooth - inside and outside margin of the tooth and under the gumline.

Each pet gets an individualized exam and consult with their doctor.
If the need arises we can also treat different types of dental disease during the same procedure.
We treat our patients like our own pets. Nothing makes us happier than a healthy smile! Call or schedule a time to talk to us with any specific questions, 319-277-1883.