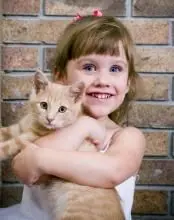 Wellness Exams
Preventive care is the single most important thing you can do to protect your pet's health. Your pet ages much faster than you do, so a yearly physical examination, stool check for worms, and a heartworm blood test for dogs, allow the doctor to find problems early.

Vaccinations are important to prevent serious and fatal diseases in your dogs, cats, ferrets and to protect people too. The doctor will establish an individual vaccination protocol for your pet based on his species, age and risk factors. Rabies is required by law unless medically inadvisable.

Spays and neuters helps reduce the number of orphaned and abandoned pets and helps to protect your pet from reproductive cancers and life-threatening infections. These surgeries are usually done before your pet's first birthday.
Home Visits
We are excited to offer home wellness care to the community with our mobile veterinary clinic. This clinic will enable us to provide your pet the necessary annual wellness care in the comfort of your home. See our Mobile Veterinary Clinic page.